Canada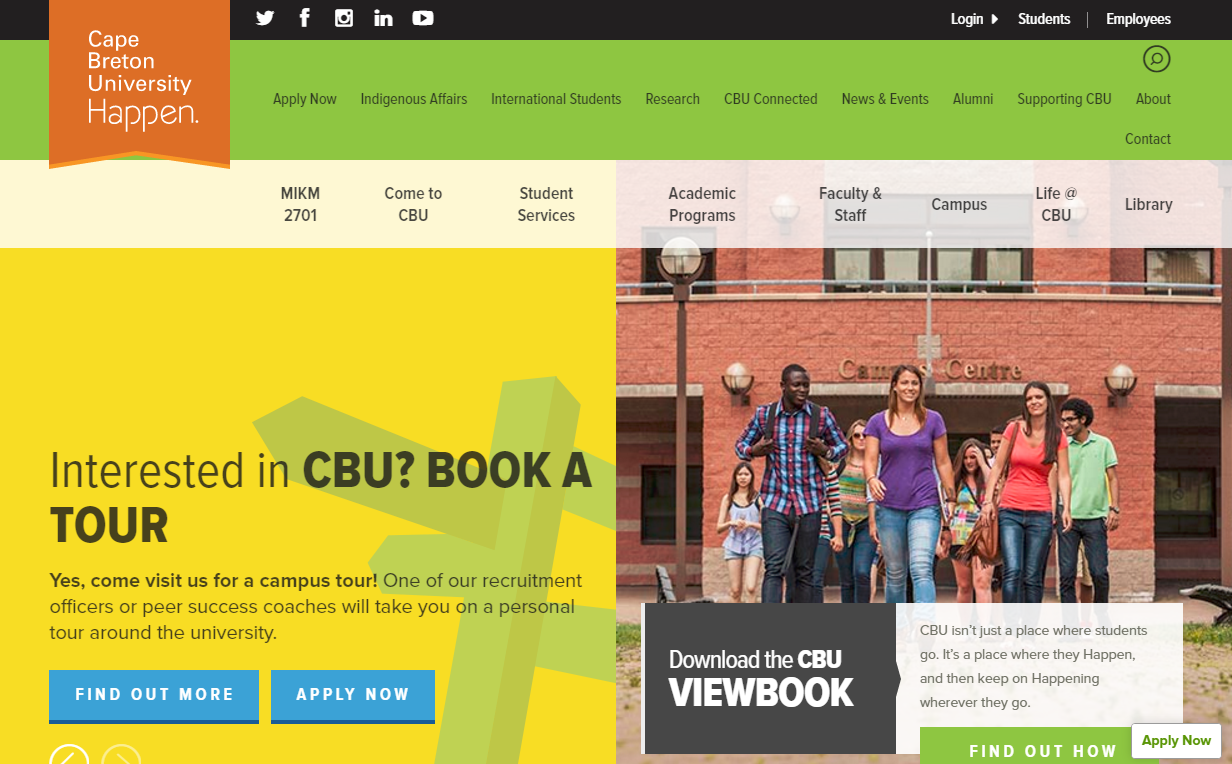 Region : Nova Scotia
City : Sydney
Web site : www.cbu.ca
Cape Breton University (CBU), formerly known as the "University College of Cape Breton" (UCCB), is a Canadian university in Nova Scotia's Cape Breton Regional Municipality. Located near Sydney, CBU is the only post-secondary degree-granting institution on Cape Breton Island. The university is enabled by the Cape Breton University Act passed by the Nova Scotia House of Assembly. Prior to this, CBU was enabled by the University College of Cape Breton Act (amended). The University College of Cape Breton's Coat of Arms were registered with the Canadian Heraldic Authority on May 27, 1995.
CBU is an ordinary (full) member of the Association of Universities and Colleges of Canada (AUCC), the Association of Canadian Community Colleges (ACCC) and Association of Atlantic Universities (AAU), as well as an Associate Member of the Association of Commonwealth Universities (ACU).
Cape Breton University serves more than 3,300 full-time and part-time students from local, regional and national locations. CBU is also the academic home of several hundred international students representing more than 50 countries.
In addition to the programs and options listed below, two additional graduate programs are in development (Social Justice and Heritage Management).
Virtually all Cape Breton University degree, diploma and certificate programs offer a transition-to-work component through co-op education, work placements, internships and work-study programs.
Faculties, Programs, & Affiliated Colleges :
School of Arts and Social Sciences

School of Professional Studies

Shannon School of Business

School of Science and Technology

Unama'ki College
Sources : Wikipedia, www.cbu.ca